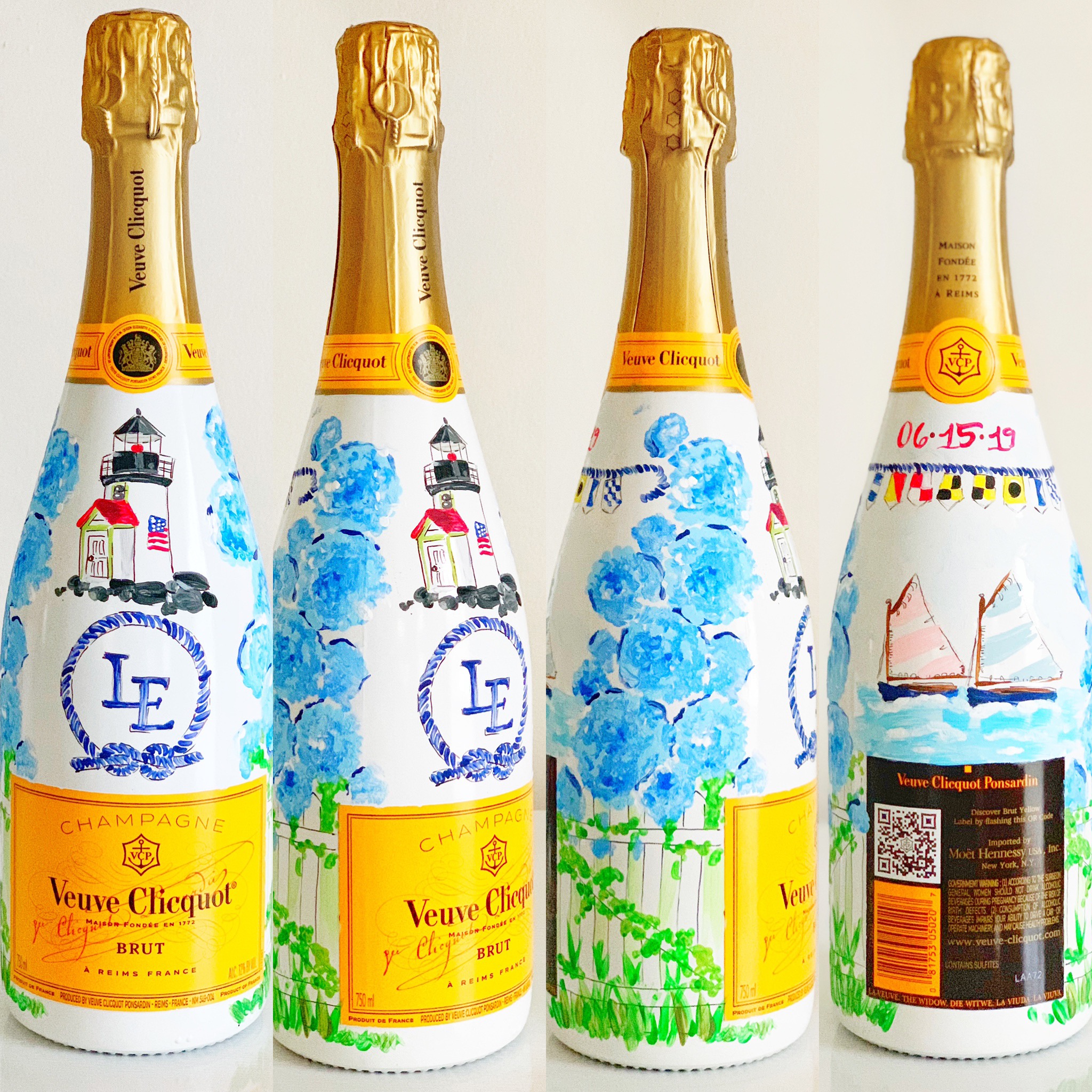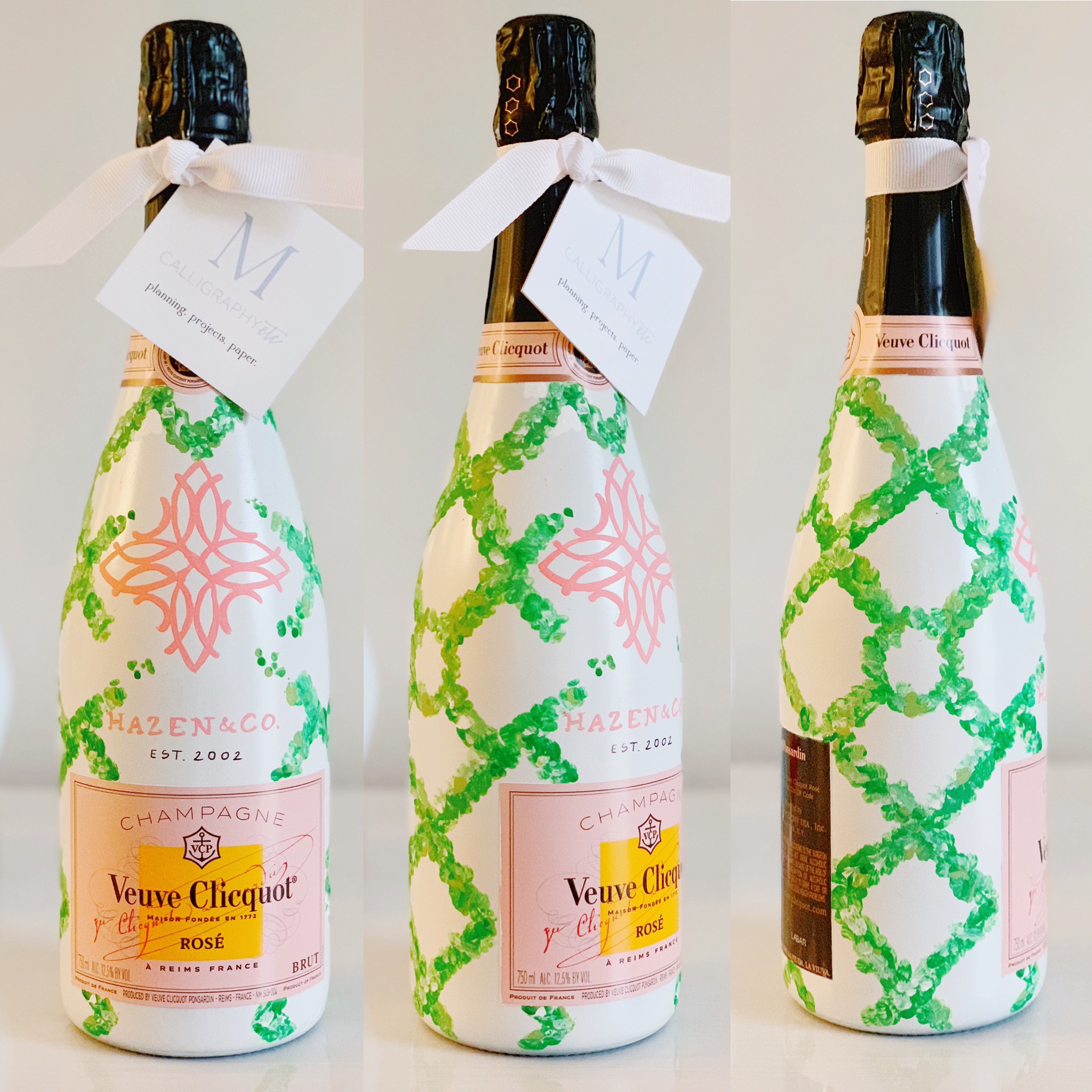 Orders fill fast! Please click here to fill out an order form for requests.
OCCASIONS
Birthday | Graduation | Engagement | Wedding | Corporate Gifting | Housewarming | Business Launch | Bridesmaids Proposal | Anniversary | and many more!
TIERS
Holiday Designs are now available for the 2020 holiday season! Designs available are Chinoiserie or Holly, and price includes a monogram + gold or red holiday bow.
Standard Design includes monogram + pattern and color selection.
Custom Design allows for selection of additional details such as logos + motifs to include.
PRICING
All depends on you!
Prices for bottles are provided upon request, and do include the price of the bottle. Pricing increases from Standard to Custom Designs. Please fill out a form using the button below to receive a price quote, based on all of your order form inputs.